How to Make a 911 Call

The South Bay Regional Public Communications Authority can help you understand the processes involved in making reports, giving descriptions, and what to expect when you make a 911 call.
When you pick up the telephone to make a call, you usually know what you are going to say, to a friend, a family member or a business contact. But, it seems when you need police, fire, or ambulance services it's hard to know what to say and Dispatchers always seem to ask what you think are a lot of unnecessary questions.
Those questions are asked for a good reason. Dispatchers are not there with you and cannot see what is happening. It will help tremendously if you answer the questions as they are asked, avoiding any temptation to anticipate questions or interrupt the Dispatcher. Dispatchers and responding officers depend on you to be their eyes and ears.
The 911 Call Process
Let's take a typical 911 call to report a suspicious person. When you call 9-1-1, computerized databases maintained by your phone company provide the phone number you are calling from and the location of the phone. If the telephone is a payphone, the database will indicate that to the Dispatcher. If you are calling from a business, it indicates the name of the business. However, the information may not be accurate if you have moved recently, changed telephone numbers, or are calling from a Centrex or PBX phone. The Dispatcher needs to verify your phone number and your address.
In addition to verifying your phone number and address, the Dispatcher (call taker) will verify where help is needed. You could be calling from home to report a suspicious person poking around next door, when your neighbor is not home. In that case, you will be asked if you know your neighbor's address. If you do not know the address, you may be asked the color of the house, the proximity of the home in relation to your home.
Questioning will follow a distinct pattern of WHAT, WHERE, WHEN, WHO, WHY AND WEAPONS. Additional questions will be asked to gather specific details. Now that we know where, what are they doing? Looking over the fence? Trying to force the window on the side of the house? Going into the backyard? It's all very important if responding officers are going to catch the person.
Just as soon as you answer the WHAT and WHERE, the call taker can enter a call and another Dispatcher can be dispatching officers. Then comes the WHO. Do you know the person? If you don't, you will need to describe them. Describing a person is not as easy as it sounds. Think of it this way – what is going to draw the eye first? The answer – larger objects and colors. If there is more than one WHO, describe one completely before moving on to the next. A good dispatcher will walk you through the description step-by-step. All additional information gathered is relayed to responding officers.
You may or may not know the WHY. If you don't, it's ok, but most people have a general feeling about what someone is up to. Do you think it's the boyfriend of the teenage girl trying to sneak in? Do you think it's a burglar trying to get in? Do you think it's the ex-husband up to no good? Let us know. You would be surprised how often you are right.
A little excited when you call in? It's OK. Just take a deep breath and relax. The Dispatcher is there to help you. We just need you to help us by being our eyes and ears.
Why is the Dispatcher Asking These Questions?
Dispatchers will ask many questions but some of the most important relate to descriptions. Dispatchers cannot see or hear what you, the caller, can. The Dispatcher needs the caller to "paint a picture" with words; a picture that can be relayed to the responding public safety personnel.
There are certain questions that a Dispatcher will ask regarding person or vehicle descriptions. These descriptions are then passed on to the responding officers so that they can identify the persons responsible for the crime, persons leaving a crime scene, or persons in need of assistance.
What Happens to the Information I Give?
We take the information and create a Computer Aided Dispatch (CAD) "Incident". This information is entered and viewed by the "Radio Dispatcher". The Radio Dispatcher reads the call and CAD tells them which Police, Fire, or Paramedic units are closest to the call, depending on what type of call it is.
Please remember to listen to the Dispatcher's questions and answer them as accurately as possible. When the Dispatcher is entering information into the computer, there is a format they must follow. This ensures the calls sent to the Radio Dispatchers have uniform information that is easy to read. This also allows them to give the responding fire units on the radio the correct information in the correct order. Remember that old game called "Telephone"? We don't want to lose anything in the translation of information.
How Long Will the Call Take?
Please remember to listen to the Dispatcher and answer their questions as accurately as possible. When the Dispatcher is entering information into the computer, there is a format they must follow. This ensures the calls sent to Radio Dispatchers have uniform information that is easy to read. This also allows them to give responding Police, Fire or Paramedic units on the radio the correct information in the correct order.
How to Describe a Person
Some questions a Dispatcher will ask for a personal description:
Name
Sex
Race
Age
Height/Weight
Scars
Tattoos
Glasses
Facial Hair
Clothing
Remember: Dispatchers will typically ask for clothing descriptions from head to toe and from the outside-in.
Here's an example of a thorough description:
White male adult, late 50s, 6'/180 lbs, long gray hair, wire-rim glasses, mustache, blue baseball cap, glasses, brown jacket, white t-shirt, blue jeans, white tennis shoes.
How to Describe a Vehicle
Some questions a Dispatcher will ask for a vehicle description:
Color
Year
Make
Body Style
Misc Info
License Plate
Fire 911 Process
Examples of calls for assistance from a Fire Department are:
The smell of leaking natural gas

A trash can on fire

You fell down and are injured

A house is on fire

Someone needs rescuing (like on the side of a cliff)

A person is trapped in an elevator

Field or wildland fire

Injury car accident
Dispatchers follow a certain line of questioning to obtain information.
For example:
Where is the fire?

What is on fire?

Is there anyone trapped or injured?

How close is the fire to another building/structure?

How fast is the fire burning?

What size is the fire?

Did you see anyone start the fire on purpose?

What did they look like?

Are they still there?

Which direction did they leave in?
Paramedic Rescue 911 Process
You call for the assistance of Paramedics for usually one reason – Someone needs medical attention. All of our fire agency's Paramedics are also Firefighters. A fire engine will usually accompany the Paramedics to each call to provide manpower support for optimum patient care.
Below is a list of various medical calls we frequently receive:
Chest pain

Having difficulty breathing

Injury accident (police also sent)

A drunk person is sick (police also sent)

Person injured in a fight (police also sent)

Victim of a fall

Female in labor (childbirth)

Victim of a drowning
Dispatchers will provide medical direction over the telephone. If you call for Paramedics because your friend is having trouble breathing, the Dispatcher will ask a series of questions, reading from "Emergency Medical Dispatch (EMD) Protocol Cards". These cards have different categories such as "Heart Attack", "Childbirth", "CPR", etc. The Dispatcher will determine the chief complaint corresponding with the correct card. In this case, the "Labored Breathing" card. They read the card verbatim so as to not miss anything while giving instructions to help. Dispatchers are required to undergo an intensive certification in the use of these medical protocols and have required continuing education requirements to keep them at their best to serve you, our customers.
Police 911 Process
Examples of calls for police assistance are:
Vehicle Break-In

Loud Music Complaint

Suspicious Person

Missing Person

Shoplifting

Barking Dog

Drug dealing
And many, many more
Dispatchers follow a certain line of questioning to obtain information.
For example:
What are you reporting?

Where did this occur?

When did this occur?

What is the phone number you are calling from?

Where are you now?

Are any weapons involved?

How many people are involved?

What is the specific location?

Has this happened before?

Are alcohol or drugs involved?

What is happening now?

Are you hearing or seeing anything?

Are there any dangerous or vicious dogs or animals in the area?

Are there any hazards in the area?

Do you want to be contacted by an officer?
9-1-1 FAQ
What is 9-1-1?
Nine-one-one is the number most people in the U.S. and some in International countries call to get help in a police, fire or medical emergency. A 9-1-1 call goes over dedicated phone lines to the 9-1-1 answering point closest to the caller, and trained personnel then send the emergency help needed.
What is Enhanced 9-1-1?
Enhanced 9-1-1, or E9-1-1, is a system which routes an emergency call to the 9-1-1 center closest to the caller, AND automatically displays the caller's phone number and address. The 9-1-1 call taker will typically ask the caller to verify the information, which appears on his or her computer screen. In most areas, phone number and location information is not yet available for 9-1-1 calls made from a cellular/wireless phone, however, here in the South Bay, RCC is capable of determining cellular caller's location with its wireless 911 system.
Who pays for 911?
Each household or business pays a small monthly fee for 911 service on each telephone line that appears on their phone bill. There is no per-call charge for calling 911. However, EMS/ambulances dispatched through 911 may charge for taking someone to the hospital. This is a separate ambulance charge, not a 911 charge.
When should you use 911?
Nine-one-one is only to be used in emergency situations. An emergency is any situation that requires immediate assistance from the police, fire department or Paramedics. If you are ever in doubt of whether a situation is an emergency you should call 911. It's better to be safe and let the 911 call taker determine if you need emergency assistance.
Do not call 911:
For information

For directions

For directory assistance

When you're bored and just want to talk

For paying tickets

For your pet

As a prank
If you call 911 by mistake, do not hang up. Tell the call taker what happened so they know there really isn't an emergency.
What about 911 prank calls?
It's a prank call when someone calls 911 for a joke, or calls 911 and hangs up. Prank calls not only waste time and money, but can also be dangerous. If 911 lines or call takers are busy with prank calls, someone with a real emergency may not be able to get the help they need. In most places, it's against the law to make prank 911 calls.
How do you make a 911 call?
In an emergency, dial 9 – 1 – 1 on your phone. It's a free call. You can use any kind of phone: push button, rotary, cellular/wireless, cordless, or pay phone (on some pay phones you may need coins to get a dial tone).

Stay calm and state your emergency.

Speak loudly and clearly. Give the 911 call taker your name, phone number and the address where help is needed.

Answer the call taker's questions. Stay on the telephone if it's safe to do so, and don't hang up until the call taker tells you to.
What if a 911 caller doesn't speak English?
When necessary, a 911 call taker can add an interpreter from an outside service to the line. A non-English speaking caller may hear a short conversation in English and some clicking sounds as the interpreter is added to the line.
What if a 911 caller is Deaf, or hearing/speech impaired?
Communications centers that answer 911 calls have special text telephones for responding to 911 calls from Deaf or hearing/speech impaired callers.
If a caller uses a TTY/TDD, the caller should:
Stay calm, place the phone receiver in the TTY, and dial 9-1-1.


After the call is answered, press the TTY keys several times. This may help shorten the time necessary to respond to the call.


Give the call taker time to connect their TTY. If necessary, press the TTY keys again. The 911 call taker should answer and type "GA" for Go Ahead.


Tell what is needed – police, fire department, or ambulance. Give your name, phone number and the address where help is needed.


Stay on the telephone if it is safe. Answer the call taker's questions.

If a Deaf or hearing/speech impaired caller doesn't have a TTY/TDD, the caller should:
Call 9-1-1 and don't hang up. Not hanging up leaves the line open. With most 911 calls, the caller's address is displayed on the call taker's screen and help will be sent.
What is the History of 911?
In the United States the three-digit telephone number 9-1-1 has been designated as the "Universal Emergency Number" for reporting emergencies and requesting assistance.
The concept of a common emergency telephone number is not new. Similar systems have been in service in several European countries for many years.
Great Britain was the first country to establish a universal emergency telephone number. Since 1937 any individual in the United Kingdom has been able to dial 9-9-9 and receive a prompt response to his or her request for assistance (police, fire, ems).
Other countries have developed similar systems:
Belgium – 900
Denmark – 000
Sweden – 80000
Japan – 119
Canada recognized the advantages of a single emergency number and chose to adopt 9-1-1 rather than use a different means of emergency reporting service, thus unifying the concept and giving 9-1-1 international stature.
The first catalyst for a nationwide emergency number gained momentum in 1957 when the National Association of Fire Chiefs recommended the use of a single number for reporting fires nationwide.
In 1967, the President's Commission of Law Enforcement and Administration of Justice recommended that a "single number should be established nationwide, solely for the purpose of reporting emergencies". Other Federal Government Agencies and various government officials also supported and encouraged the recommendation. As a result of the immense interest in the issue, the President's Commission on Civil Disorders turned to the Federal Communications Commission (FCC) for a solution.
In November of 1967, the FCC met with officials of the American Telephone and Telegraph Company to find a means of establishing a universal emergency number that could be implemented quickly. In January of 1968, the American Telephone and Telegraph Company announced that within its serving areas the digits 9-1-1 were available for installation on a national scale as the single emergency telephone number.
The three-digit code 9-1-1 was selected because it was brief, easily remembered and had never been previously authorized as an official code, area code or service code. It also met the long range numbering plans and switching configurations of the telephone industry.
On February 16, 1968, Senator Rankin Fite completed the first 911 call made in the United States in Haleyville, Alabama.
Safety Tips

Emergency Preparedness
No one knows when a disaster will strike so the time to prepare is now.  There are numerous resources to assist you in this preparation but one of our favorites is the American Red Cross.  For disaster planning, click here https://www.redcross.org/get-help/how-to-prepare-for-emergencies/make-a-plan.html
View Emergency Kits here: https://www.redcross.org/store/preparedness/emergency-kit
Telephone tips following an earthquake or other disaster or major event:
Ensure all phones are on the hook

Use the phone only if a life is at stake

Listen to your radio and TV for instructions.

Do NOT CALL 911 for information purposes
Safety Tips for Using 9-1-1
911 is your connection to police, fire and paramedic services. Our Communications Operators are highly trained, dedicated professionals who will assist you in getting the help you need. Please remember these tips whenever you call 911, it is of critical importance.



Guidelines for Calling 911
Use 911 in emergency situations that require police, fire or paramedic services.

 

Please understand that while call-takers are asking you questions, they are relaying vital information simultaneously to both Dispatchers and emergency personnel alike. It may seem like the call-taker is "asking too many questions" and "not sending help," but we assure you…that is all happening behind the scenes. The more information emergency responders have before they arrive on the scene, the better prepared they are to help you

 

If you do dial 9-1-1 accidentally, please stay on the line and tell us. If you hang up we will have to send emergency personnel to your location unnecessarily thus tying up vital resources

 

Don't call 911 and ask for the "non-emergency" or business phone number. Those numbers are located on the front cover of your phone book. You can also dial directory assistance (411) and retrieve a number. Please do not tie up an emergency line with such requests

 

911 call-takers cannot provide information on the magnitude of earthquakes; why there is a power outage or what time it is after a seasonal time change has occurred. Please use 911 responsibly. It is not an "information line"

 

Please do not call for a tow truck or taxi – we cannot transfer you and we cannot provide you directions
Awareness Tips
Learn your compass directions (north, south, east, west)

 

Know your location at all times. This is particularly important if you are calling from a cell phone (with the new wireless 911 system at RCC, we are able to locate your position within 50 yards at best). You should know what city you are in, building or home addresses, cross streets, landmarks, etc.

 
Communication Tips
Communicate your location as soon as you are asked

 

Be prepared to answer questions. Listen carefully; speak clearly and try to remain calm

You will be asked questions to determine the nature of your emergency. Our call-takers are experienced "information gatherers" and their persistence is based on a need to provide accurate and specific information to the attending emergency personnel. You will likely be asked many specific questions

 

Teach children to use 911 properly and remind them it is not a toy. Put your address information near the phone and make sure your children and babysitters know where to locate it

 

Teach your non-English speaking family and friends to learn the English word for the language they do speak in case a translator is needed
Phone Tips
Keep your cell phone in the "locked" or safe position when not in use to prevent accidental calls. When an SBRPCA 911 call-taker answers they will ask you if you need "police" "fire" or "ambulance". The call-taker will also confirm which city you are calling from

 

Don't program 9-1-1 into speed dial. It takes a split second to dial 9-1-1… and when it's pre-programmed you can dial 9-1-1 accidentally

 

Internet phones do not provide name, number or location information. This is a serious safety issue. Know your location at all times and communicate that information as soon as possible resources
Proper Use of Cell Phones
The SBRPCA 911 call takers respond to more than 19,000 calls each month and we estimate that 10% of those calls come from cell phones.
Cell phones play a huge role in reporting emergency situations including injuries and crime. However, there is also a down-side to cell phone use.
If you have a cell phone…do you know you may have called 911 without even knowing it?
SBRPCA receives numerous "dropped calls" each day.  What that means is that there is no one on the line when the 911 call taker answers.
What many cell-phone users don't realize is that some cell phones come from the manufacturer with a pre-programmed 911 function that can be accidentally depressed if the phone's key-guard is not used.
For example, on some cell phones, the "1" key may be red while the other numbers are not. If you depress this key for more than a few seconds, it will automatically call 911. Cell phones should always be kept in the "locked mode" to prevent this from happening. Check with your cell phone provider for instructions on how to use the key-guard.
If key guards are not used, then 911 may be dialed by accident. For example, if you leave your cell phone at the bottom of your briefcase, that automatic button could be depressed and you will call 911 without even knowing it. Or if you leave it on the front seat of your car and throw your purse on top…the same thing can happen.
If you dial 9-1-1 from a residential or business phone then the SBRPCA computer system will display the name, phone number and address connected to the phone that you have dialed from. The call-taker will confirm the location information with you. This way, if you are disconnected at any time, the call-taker can call you back. In the case of a business, the main number is displayed not direct lines or locals.
However, if you dial 9-1-1 from a cell phone, the caller information is limited because the phone is not registered to a fixed location like an in-home telephone.  As a result of recent innovations at the South Bay communications center with its wireless 911 system, cell phone callers in the RCC's region can be located to within 50 yards. Please do your part and use 911 responsibly.
Please make sure any phone you use does not have 911 on speed dial and in particular, ensure your cell phone is kept in the locked position if you have an automatic dial for 911.
Links for Preparedness
During an emergency, police and fire responders are there to help you. However, in the event of a major disaster, police and fire personnel may find it necessary to prioritize calls in order to help those in life-threatening situations. In order to help keep emergency responders available for those in dire need, you should prepare yourself for both major and minor emergencies for your own safety.  Use the following links to learn more:
Other Agencies/Organizations
American Red Cross of Greater Los Angeles
CA Specialized Training Institute
Federal Emergency Management Agency
LA County Office of Emergency Management
National Oceanic and Atmospheric Administration Hydrologic Information Center
National Weather Service Forecast Office Los Angeles/Oxnard
Preparedness Tips
Community Emergency Response Team
Disabled People and Disaster Planning
Energy Conservation
L.A. Department of Water and Power
Public Health
LA County Dept of Health Services
Bioterrorism Preparedness and Response
Centers for Disease Control & Prevention
Floods
Association of State Floodplain Managers
National Flood Insurance Program
Earthquakes
Southern California Earthquake Center
Fire
Chemical Hazards
US Chemical Safety & Hazard Investigation Board
Preparedness for Children
Homeland Security
US Department of Homeland Security
Persons with Disabilities
FEMA: Assisting People With Disabilities In A Disaster
Pet Preparedness
Community Programs
Red E. Fox
The 9-1-1 Dilemma
Every year hundreds of thousands of calls are received at 911 centers across the country. Many of these callers are young children, some of whom may be frightened and alone. Unfortunately, they are also unfamiliar with what to do and say once they have reached the 911 Dispatch Center.
For all the children who know WHEN to call 911, HOW to call and WHAT to say, there are countless others who lack the fundamental knowledge, resulting in delays in getting emergency personnel to the scene… often with tragic consequences. On the other hand, too many calls to 911 are curious youngsters or thrill-seekers that do not understand the implications of their act. These 911 callers would benefit from an effective and comprehensive child-friendly educational program. Unfortunately, until 1995 no such program existed to assist adults in teaching critical emergency telephone skills to young children.
Red E. Fox is America's newest and most delightful superhero.  It's his job to teach kids how to use 911 when they need the Police, Fire Department or an ambulance. Developed by 9-1-1 for Kids, Inc. with the help of 911 experts, teachers and thousands of first graders, The Great 9-1-1 Adventure video delivers important 911 messages to children ages 4 to 7… When to call 911…  How to call 911… What to say to the 911 Dispatcher – all in an entertaining and memorable way.
South Bay Regional Public Communications Authority provides this valuable service to community groups, events, and activities within its member agency cities.
If you are interested in bringing our Red E. Fox program to your children's group or event, we would be happy to make arrangements for a visit.  Please contact our Operations Manager, Shannon Kauffman at (310) 973-1802, Ext 102.
Citizen's Police Academies
Member Police agencies provide invaluable exposure to their operations with programs known as Citizen Police Academies.  These academies foster a positive relationship between the citizens and police departments by providing informative sessions on all facets of police operations.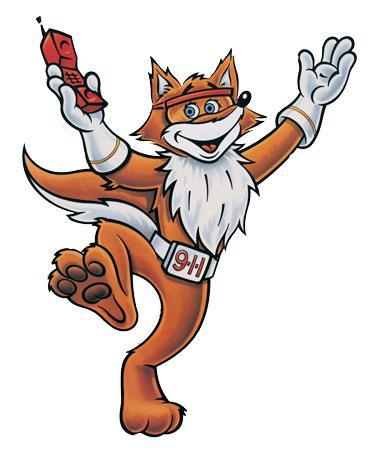 South Bay Communications has participated in these academies since their inception and provide the following curriculum:
Short History of the development of the SBPRCA

Overview of SBRPCA Operations

Basic Communications Operator Training

Communications Operator Duties

Cycle of a Call for Service

Call Priorities/Need for Specific Information

Computer Records and Printouts

Computerized Information Systems

Increased Use of Cellular Phones – CHP vs PD

9-1-1 for Kids
For more information on schedules for future Citizen Academies please see the Hawthorne Police Department website or Manhattan Beach Police Department website. We look forward to seeing you here at our next session.